100% SATISFACTION GUARANTEE with over 50,000 HAPPY Customers!
Worried about leaving your plants when you go on holiday? 
It has a self-watering system so you don't need to worry anymore! to add more breath of life for plants!
FEATURES:
EASY TO USE:

 Just insert into the soil and fill with water.
ECO-FRIENDLY: 

Transparent body to easily determine when it needs to be refilled. Durable, saving your time.
SELF-WATERING: Water is gradually released through terracotta when the plant needs water. 

You don't worry about losing soil or nutrients.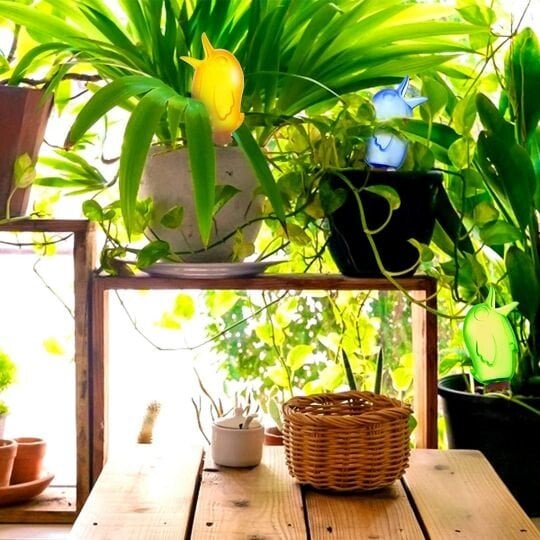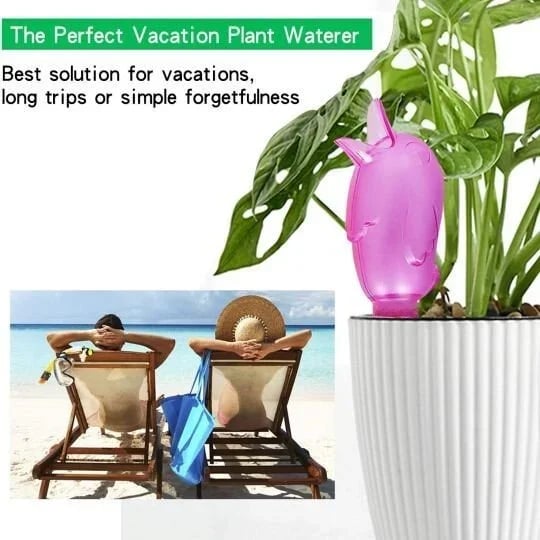 CUTE BIRD SHAPE: This Bird stand-up design gets more water capacity, Upward-facing beak design makes filling water easy.
LONGER IRRIGATION

: Once filled it can self watered for up to 2-3 days (May vary due to plant type, size, environment, etc.).You could 

relax and enjoy your holiday.
SPECIFICATIONS:
Color: Blue, Orange, Pink, Green
Size:60ML
Type: self-watering spike
Materials: plastic and terracotta clay
* Just insert into the soil and fill with water (Once filled up can supply about 2-3 days);
* Please test its watering time before leaving for vacation;
* If the water seeps out too slowly, may the soil too compact, please till the soil; If the water seeps out too quickly, please take out the terra-cotta base, adjust the rubber ring inside the bird, and reattach the base, The problem solved!
Supports international shipping  
🏬 Website: https://www.anfashionshop.com/
🛍️ An online fashion store.
🧥 Offers a wide range of kitchen items, including tools, tops, bottoms, and accessories.
👗 Specializes in kitchen tools.
💰 Provides discounts and promotions on various products.
📅 Allows customers to create accounts for a personalized shopping experience.
💳 Accepts multiple payment methods for convenience.
🌐 Supports international shipping.
📞 Contact information available for customer inquiries: nouaym@anfashionshop.com